Real Estate Advising
Real estate brokers often have many roles when working with clients, among them financial advising. Although real estate agents aren't financial advisors, they often have the experience and knowledge to advise their clients about whether a particular purchase is the best choice, or what drawbacks to consider during the home loan process.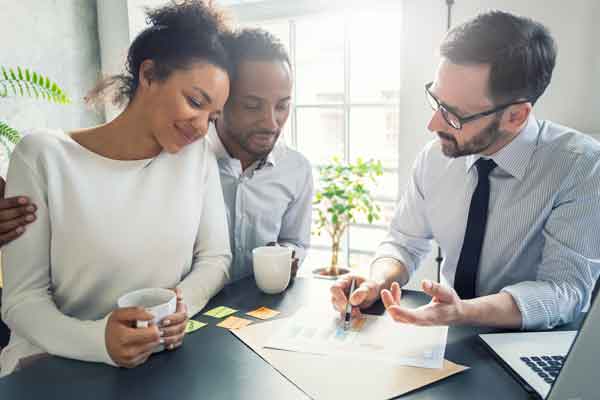 Our goal at Legacy Capital Funding is to help our clients make smart decisions about real estate. You shouldn't have to jeopardize your financial health or squander your savings just to reach your dream of homeownership. We understand the potential impact that large purchases like these can have on a client's finances and, consequently, their lives.
That's why we go the extra mile to help our clients plan financially for the things that matter most in life, including buying a home.
Helping You Make the Best Decisions With Your Finances
We want our clients to feel prepared and confident when buying a home. A real estate advisor can ask questions to better understand your goals and put you in touch with a financial planner, if necessary, to make the best use of your assets.
Getting a loan isn't just about putting your hard-earned money down on a house you love. It's about achieving your dreams while protecting your financial goals and ambitions. We aim to provide value to our clients and build relationships by making affordable loans a reality and making financial planning an inherent part of getting a mortgage.
When you work with Legacy Capital Funding, we work with financial planners to help you protect your investment and make smart decisions for your homeownership goals and your future financial ambitions.
Talk to a Real Estate Advisor
Talk to a real estate advisor at Legacy Capital Funding about your financial goals and homeownership options. Call us today to schedule a meeting at (562) 360-1985, or you can use our contact form to get in touch with our friendly team!